Franchise Opportunities

HANAKEN franchise opportunities will help you expand your business
It has never been more exciting to be a part of the Hanaken Group! Indeed, we are excited to invite you to take part in the heritage of success of the great brands of Tokyo tonkotsu BANKARA ramen and Misoya SEIBEE. Franchising gives you the financial control in owning your business while increasing your chances of business success because you are being associated with our proven products and methods. We offer pre-opening and ongoing support to all our franchisees an even go an extra mile to offer various training and consultation with a group of departmental experts who are willing to help you drive your business. But we believe that our constant innovations will become your biggest advantage.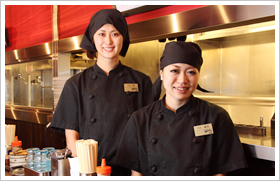 Brands for franchise
You can select between our two (2) brands
1.Tokyo Tonkotsu Ramen Bankara One of the flagship brands of HanakenTaste which is a savory combination of melted tender backfat and super rich pork bone broth boiled for a long period to attain its perfect consistency. This is based on two types of pork soup – creamy taste and rich pork bone soup soy sauce.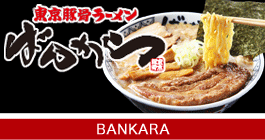 2. Misoya Seibee Also one of the flagship brands of Hanaken is an original miso ramen brand which characterizes the real essence of Japanese traditional cooking. The rich taste of miso greatly entices and satisfies the taste buds of miso ramen lovers giving an impression of authentic Japanese flavor.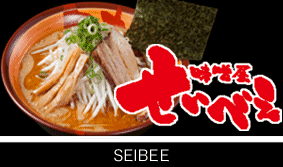 Opportunities for Master franchise
<Benefits> Given that in each country, only one company will be awarded with the master franchise, sub franchisees will be directly under you thus this will become one of your sources of revenue. In order to carry out the operations of a multi-store, it is therefore ideal to properly prepare the progress of each employees career path (trainee⇒ manager ⇒supervisor) and the establish the sustainability of a long-term business. Rewards given to employees are also encouraged. <Terms and Conditions> ※ Please lists necessary conditions (Overview) or contact us directly for comments and/or questions.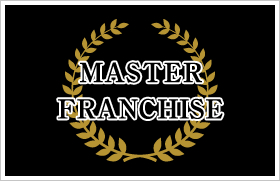 Process for starting franchise
The goal of our "Partner Selection and Engagement Process" is to form a win-win relationships between Hanaken Group and the franchisees. Step 1 – Applicant to meet with our representative at our restaurant in Tokyo. Step 2 – Interview with Hanaken group president & chief executive officer. Step 3 – Applicant confirms and agrees to the franchise contract terms and conditions. Step 4 – Approve potential location. Step 5 – One month training for restaurant manager candidates in Tokyo.